2023 High School Honor Choir
The Idaho International Choral Festival is pleased to offer an opportunity for Idaho high school students to participate in the 2023 Idaho International Choral Festival, held in Pocatello, Idaho, as part of the High School Honor Choir. The choir will be conducted by special guest conductor Dr. Nicole Lamartine. Past participants have given glowing reviews of their festival experience as profoundly enriching and tons of fun! Applicants are chosen based on available space for each voice part and recommendation by a choir director or voice teacher.
Students and Parents/Guardians, please click the button below to register a student for the High School Honor Choir. Only students who were recommended by their choir directors may register. A $100 deposit, parent/guardian signature, and medical insurance information are required at the time of registration. If you have any questions, please contact us at honorchoir@idahointerchoralfest.org.
Dr. Nicole Lamartine, Guest Conductor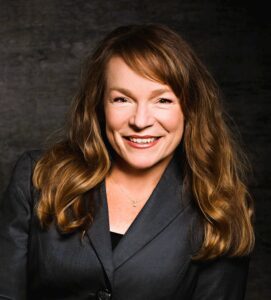 Dr. Nicole Lamartine is thrilled to be joining the excellent music faculty at Central Washington University, where she will act on her values of empowering the next generation of choral educators and cultivating excellence in 21st century choral performance.
As a clinician and guest conductor of three international honor choirs (DoDDS Honor Choir in Germany, AMIS TTBB Honor Choir in Abu Dhabi, TAISM Festival Choir in Oman), nine All-State choirs (MN, CO, WA, OR, WY, MT, AK, KS), the 2014 NW ACDA TTBB Honor Choir, and dozens of regional honor choirs, Nicole seeks to positively impact choral musicians all over the world. An avid champion for music education, Nicole has headlined conferences of the Association for Music in International Schools (Hong Kong) and the Washington Music Educators Association.
Dr. Lamartine's research focuses on rehearsal technique and anatomy and movement for conductors, and she has presented at dozens of conferences including national and regional meetings of the American Choral Directors Association, the National Collegiate Choral Organization, College Music Society, California All-State Music Conference, and the National Association of Teachers of Singing.
From 2020-2022, Dr. Nicole Lamartine served as the Sorensen Director of Choral Music at the University of California, Santa Barbara, where she conducted the flagship UCSB Chamber Choir, integrated relevance into graduate choral studies at the MM and DMA levels, and taught studio conducting and voice.
As Professor and Director of Choral Activities at the University of Wyoming from 2008-2020, she led the Collegiate Chorale, The UW Singing Statesmen and the Happy Jacks, and taught conducting and studio voice. Her choirs were honored to sing at several national and regional conferences (2020 NW ACDA, 2017 NW NAfME, 2015 NW NAfME, 2012, NW ACDA, 2011 NCCO, 2011 NW MENC), and she is a recognized expert in females conducting tenor/bass choirs. She won the Ellbogen Award for Meritorious Classroom Teaching, the university's highest teaching award.
Dr. Lamartine has enjoyed abundant opportunities to commission and premiere new works from leading composers such as Craig Hella Johnson, Libby Larsen, Jennifer Higdon, Gerard Schwarz, Forrest Pierce, Gabriela Lena Frank, John Muehleisen, and Karen Thomas.
She conducts Chor Anno with Howard Meharg (Vancouver, WA), providing an opportunity for a creative outlet as ensemble singers to choral music educators in the NW. Chor Anno performed at the 2022 NW ACDA conference. She is also the founding Artistic Director of the Santa Barbara Gay Men's Chorus, which just completed its first season.
An active performer, Dr. La has sung professionally with Conspirare, the Santa Fe Desert Chorale, and Colorado Bach Ensemble. She has served the American Choral Directors Association as President of the Northwestern region. She achieved world, national, and state records in powerlifting, demonstrating that creativity is intertwined with strength of body and mind. The "Nicole Lamartine Choral Series" is published with Santa Barbara Music Press and focuses on accessible music for emerging Tenor-Bass choirs.