The City of Pocatello is located in Southeast Idaho, USA. Pocatello was named after an Indian Chief of the Shoshone tribe who granted the railroad a right-of-way through the Fort Hall Indian Reservation.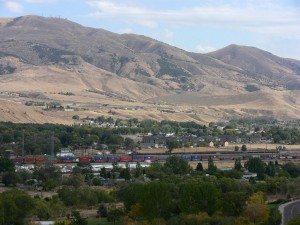 Pocatello is known as the "Gateway to the Northwest" and the "U.S. Smile Capital". Pocatello is the home of Idaho State University and is nestled at 4,448 feet of elevation (1355.75 Meters) in the western foothills of the Rocky Mountains along the Oregon Trail. The City of Pocatello and the adjoining City of Chubbuck has a combined population of approximately 70,000 residents. The City of Pocatello has 32 parks, a Museum of Natural History, the Fort Hall Replica, golf courses, swimming complex, bike & hiking trails, Pocatello Junction, Skate Park, and the Pocatello Zoo are just of few of the attractions visitors and residents enjoy.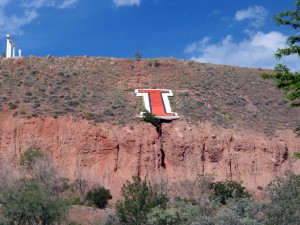 Pocatello has a four-season climate where clear, sunny and dry is the norm. Less than 15 inches or 381.000 millimeters of precipitation falls annually.
Summers are dry and warm with the July average high temperature at 87 degrees F, 31 degrees C. The average nightly low temperature in July is 51 degrees F, 11 degrees C.
If traveling to Pocatello by air, it can be reached by regional flights on Skywest Airlines from Salt Lake City, Utah. Additionally, most major air carriers service Salt Lake City International Airport. Pocatello is 150 miles (242 kilometers) north of Salt Lake City on Interstate 15. Airline service to Idaho Falls, Idaho utilizing United Express flights, which originate in Denver, Colorado, or Allegiant Air flights originating in Las Vegas, Nevada are also available. Pocatello is 45 miles (73 Kilometers) south of Idaho Falls on Interstate 15.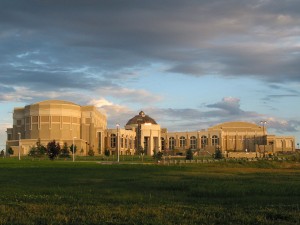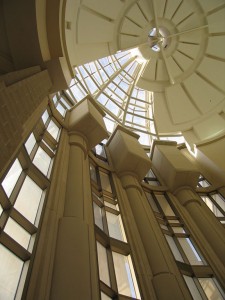 If driving, Pocatello is at the junction of two major highways: Interstate 15, which is a major north/south corridor, and Interstate 86, which travels west to join with Interstate 84—a major highway that leads to the west coast.
Pocatello is in the UTC time zone/GMT-7. Pocatello will also be shown as being in the Mountain Standard Time Zone (MST); in the summer months, it will be in the Mountain Daylight Time Zone (MDT).
While you are in Idaho, we want you to feel welcome, and enjoy our beautiful state as much as we do. For a list of some of the activities and attractions that southeastern Idaho has to offer, here are a few of our favorite informational links.
Helpful Travel and Informational Links