L.E. and Thelma E. Stephens Performing Arts Center
The L.E. and Thelma E. Stephens Performing Arts Center is a magnificent multi-millon dollar performing space that stands atop a prominent hill on the campus of Idaho State University. The grand design and modern architecture of this 110,000-square-foot edifice makes it the most extraordinary performing arts facility in Idaho, boasting three versatile performance venues and auxiliary spaces designed for academic work and community enjoyment.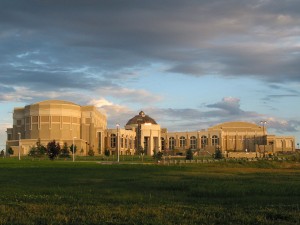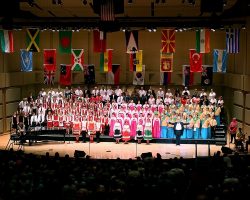 The three main venues at the Stephens Performing Arts Center include:
A 1,200-seat acoustically perfect grand concert hall.
A 450-seat thrust theater designed for dramatic performances.
A 250-seat experimental black box theater.
The performance space is complemented by classrooms, academic teaching and office space, a costume design studio, a scene development and construction shop, green rooms, dressing rooms, catering kitchen, recording studio, gallery space and a central rotunda that is frequently used for events and exhibits.
Goranson Hall
Goranson Hall, which seats 450, is located in the Fine Arts Building on 5th Avenue within the beautiful campus of Idaho State University, Pocatello, Idaho.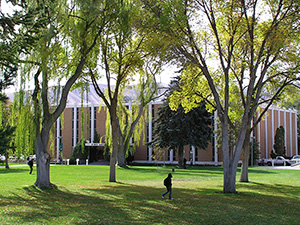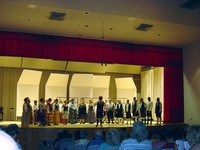 Goranson Hall and the Fine Arts Building were built in 1965. Goranson Hall is not only the home of the Idaho State Civic Symphony but plays host to many other musical and artistic gatherings in Pocatello. The Fine Arts Building also houses Idaho State University's Department of Music.
Frazier Hall
The nearly 100-year-old Frazier Hall was completed on September 1, 1924, becoming the Dramatic and Fine Arts building for Idaho Technical Institute. The facility was named for college president Charles Frazier, who led the march to gain four-year university status for the institute. A compromise was reached in 1927 when the college became The University of Idaho – Southern Branch and would later become Idaho State University.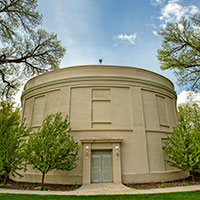 Frazier Hall houses the Bilyeu Theatre—a 786-seat proscenium theatre that has been the site for numerous university and community theatre productions. The theatre continues to be the venue for some Theatre/Dance ISU productions, alongside the Stephens Performing Arts Center and Fine Arts Building.
Idaho State University Quadrangle
The Idaho State University Quadrangle, known as "the Quad," is an open space on the Idaho State University campus used by the Festival for open-air concerts.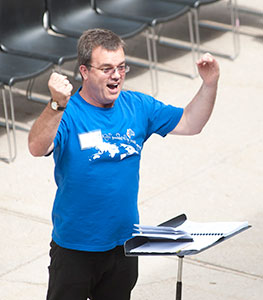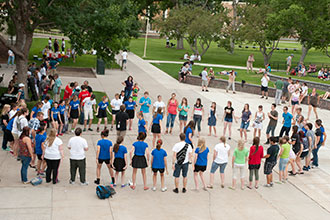 The Quad is located next to the student union building at the heart of campus and features a terraced hillside that provides grassy seating for the concert audience.
Portneuf Wellness Complex
The Portneuf Wellness Complex is home to the Portneuf Health Trust Amphitheatre where summer concerts are held. It overlooks a 7-acre lake with a swimming beach and fishing docks. Other venues include the basketball courts, sand volleyball courts, multi-use sports fields, mountain bike park, walking paths, and children's playground. Pavilions and restrooms are available for outdoor picnics.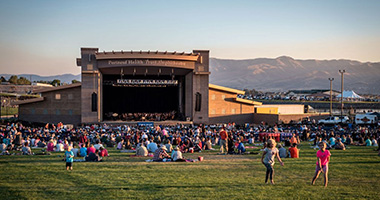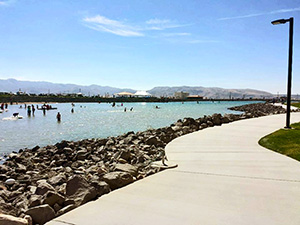 The Portneuf Wellness Complex is used for the welcome ceremony and activities on the opening day of the Idaho International Choral Festival.